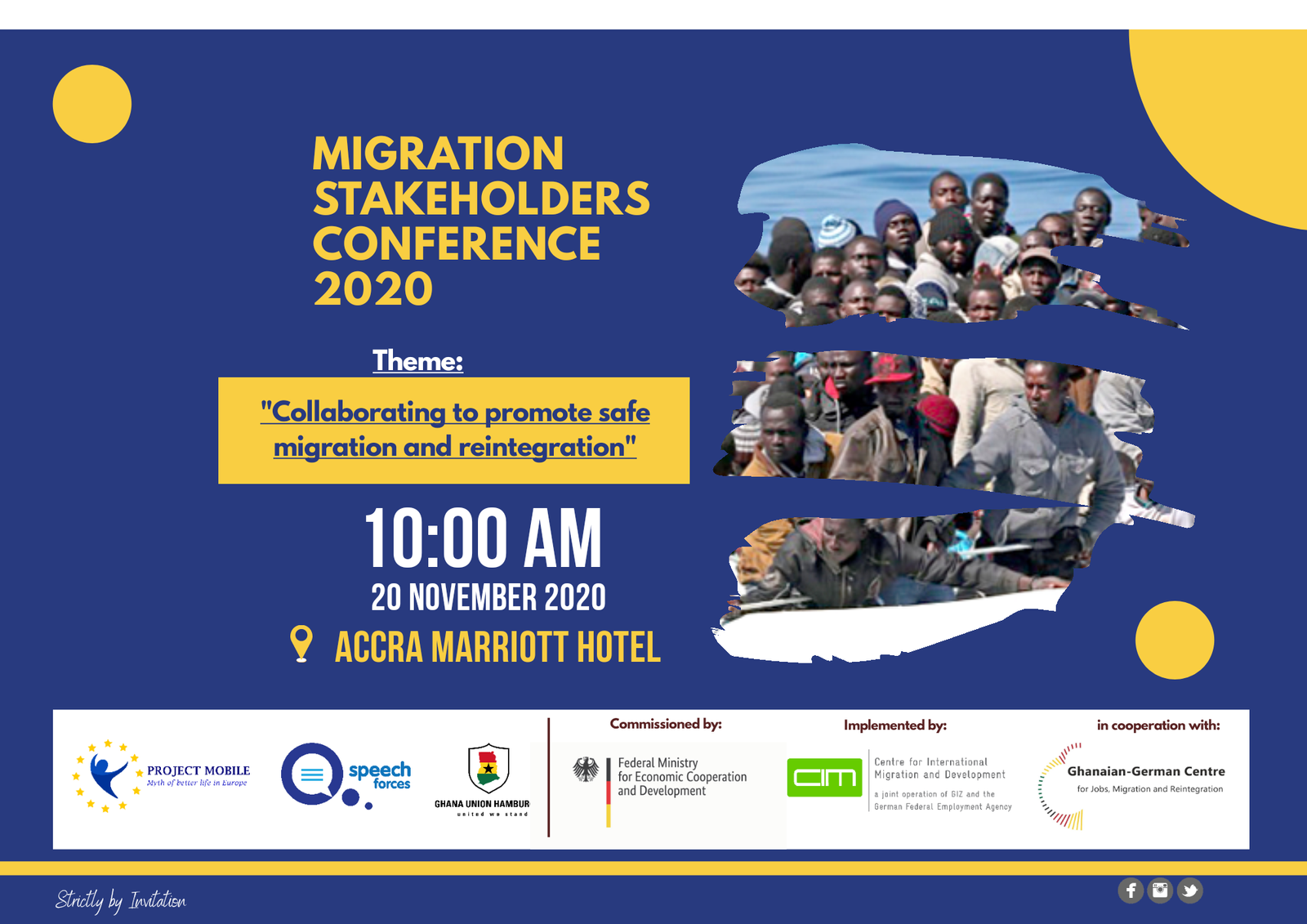 Speech Forces, a civil society organization based in Accra is set to host a high level stakeholders conference on migration and reintegration in Accra.
The event that is scheduled to take place on 20th November, 2020 at the Accra Marriott Hotel will bring together members of the media, religious leaders, civil society groups, diaspora community and other stakeholders to discuss issues affecting return migrants and to promote safe and regular migration.
The conference is being organized in partnership with the Ghana Union Hamburg as part of the 'Myth of Better Life in Europe' Project that has been creating awareness on irregular migration in Kumasi and Accra.
The project is implemented by the German Federal Ministry of Economic Cooperation and Development, and commissioned by Centre for International Migration and Development in cooperation with Ghanaian – German Centre for Jobs, Migration and Reintegration.
For more information, contact the Project Coordinator Eric Asamoah Awuah on 0547212562.
This event is strictly by invitation.